Top Gun Tennis Academy is a JUNIOR tennis academy in louisville, kentucky. THE TOP GUN TENNIS ACADEMY OFFERS TRAINING PROGRAMS FOR JUNIOR PLAYERS FROM AGES 4-18. OUR FACILITY BOASTS 10 INDOOR COURTS. NUMEROUS ALUMNI HAVE GONE ON TO COMPETE FOR COLLEGE TENNIS PROGRAMS ACROSS THE COUNTRY.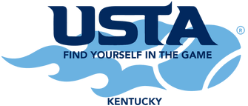 UTR FALL LEAGUE STARTS SEPTEMBER 17th
Singles Players of all ages and levels are welcome to join our Fall UTR Singles League!
Weekend singles matches (Friday evening, Saturday afternoon, Sunday afternoon)
Players will be placed against similarly rated player in the UTR system (www.myutr.com) All matches will be recorded for UTR ratings. Matches will be regardless of gender or age. Adults may play juniors, boys may play girls, etc.
Match availability is totally up to you ! Each week we will send out potential time slots for your level, you will let us know if you are available for any or all of those time slots and we will match you up accordingly. It is THAT EASY !!
You do not have to be available for all times or weekends.
Matches will be played on the following weekends:
September 17-19 September 24-26 October 1-3
October 8-10 October 15-17 October 22-24
October 29-31 November 5-7 November 12-14 November 19-21
Each match will be two of three sets (no ad scoring) with match tiebreaker for third set
One time Registration fees: $25.00 juniors / $10.00 adults
** $10 UTR POWER SUBSCRIPTION FEES MAY APPLY
Match fees: $17.00 per person per match plus 6% sales tax (balls provided)
All matches will be played indoors at The Tennis Club at Springhurst